The Washington DC Chapter
of the
International System
Safety Society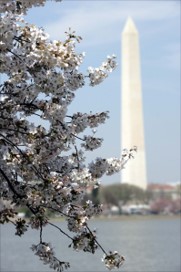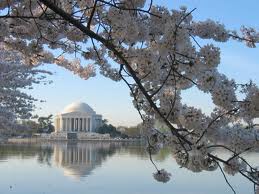 Donate to the Society
Mr. Michael Demmick is a Management Analyst and an expert systems safety engineer supporting DoD weapons system programs. Mike has over 30 years of experience in weapons and fuzing systems design and integration, energetic materials, weapons testing, acquisition, and system safety analysis and risk assessment.

At the NOSSA Mr. Demmick currently serves as the Executive Secretary for the Joint Weapon Safety Working Group (JWSWG) Mr. Demmick represents the Joint Weapons Safety Technical Advisory Panel (JWSTAP), an advisory panel to the JCS J8 Deputy Director Force Protection (DDFP), for matters involving weapon safety endorsements recommendations by the JWSTAP to the JROCM. The JWSTAP and JWSWG is comprised of weapon and laser system safety representatives from each of the Military Services, Missile Defense Agency, USSOCOM, OSD, represented by OSD DDR&E and DUSD (I&E), and the Office of the Joint Chiefs of Staff.

Mike is the NAVSEA representative to the Joint Service FESWG and the Joint Ordnance Commanders Group (JOCG) Executive Committee (EXCOM), and is a member of the DOD Joint Fuze IPT, the WSESRB Fuze and Initiation Systems Technical Review Panel (FISTRP) and the Software System Safety Technical Review Panel (SSSTRP), and a Technical Advisor to the U.S. Army Fuze Safety Review Board (AFSRB) ensuring the safety of ordnance items throughout their lifecycle. Mr. Demmick routinely interacts with the U.S. Army and U.S. Air Force safety review Authorities and their technical experts on weapon systems that integrate across Service environments and networks.

Mr. Demmick was a key architect in an update to the Fuze Engineering Standardization Working Group (FESWG) Logic Device Guidelines implementing a novel cyclic redundancy check (CRC) mitigation to potential memory bit upsets. Mike also supports the DoD Joint Munitions Program and DOD Fuze IPT Joint Fuze Technology Program (JFTP) leading a complex Flash-Programmable Logic Device (F-PLD) research effort analyzing, testing, and characterizing the various failure modes associated with F-PLD's.

In 2014 Mr. Demmick completed a professional detail to the Office of the Secretary of Defense, Acquisition Technology and Logistics (AT&L), Director for Land Warfare, and Munitions (LW&M) where he provided expert support to several key activities to include advisor to the Department of State on matters regarding autonomous systems.

In 2012 Mr. Demmick completed a voluntary tour in Afghanistan in Operation Enduring Freedom (OEF) where he served as the first System Safety Manager for a Joint Combatant Commander, with the Deputy Commander for Support (DCDRS), US Forces - Afghanistan (USFOR-A). While assigned to USFOR-A Mike was also asked to assume the responsibilities as interim Director of Safety, U.S. Forces - Afghanistan. In the Private Sector Mike has served as a business owner and CEO, Deputy Director for a corporate cost center, Contract Technical Manager for a Systems Safety and Engineering contract, and as a Systems Safety Engineer on several DoD Weapons System Programs.

Mr. Demmick retired from the U.S. Navy after 21 years of Military Service as a Master Explosive Ordnance Disposal (EOD) Technician.
Biography
Michael H. Demmick

michael.demmick@navy.mil