The Washington DC Chapter
of the
International System
Safety Society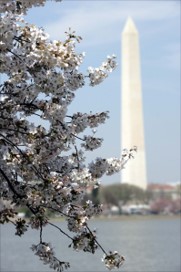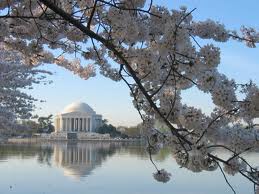 Mr. Emil "Paul" Denk is Past-President of the Washington DC (WDC) Chapter of the International System Safety Association. The Past-President of the Chapter will assist the new President in his transition and will help with WDC Chapter business as requested. Mr. Denk's two-year term as President started July 1, 2017 and ended June 30, 2019.

Mr. Denk is a Senior Safety Analyst for the Systems Engineering & Information Solutions Strategic Business Unit of AECOM's Management Services Group. He has been a member of the International System Safety Society since 2012 and was the Treasurer of the Washington DC chapter from 2014-2016.

Mr. Denk was born in Charleston, South Carolina in 1964. He is a 1990 graduate of City University of Seattle with an Associate of Science degree. He received his Bachelor's degree in Computer Information Systems from Strayer University in 2008. He is recognized by the Naval Ordnance Safety and Security Activity as a Principal for Safety for U.S. Navy Weapon Systems.
He Enlisted in the United States Navy in July of 1982 and received basic and advanced training as an Electronic Warfare Technician. His twenty year career included serving on a Guided Missile Fast Frigate, two Guided Missile Destroyers, two Guided Missile Cruisers and the Aircraft Carrier USS Harry S. Truman (CVN 75). His shore duty assignments included duty as a U.S. Navy Recruiter in Panama City, FL and as the Fleet Liaison for Electronic Warfare and Decoy systems at the Naval Sea Systems Command in Washington DC.

Upon retiring from the USN, Mr. Denk worked at General Dynamics Advanced Information Systems (GDAIS) in Fairfax, VA as the Safety Engineer and Requirements Manager for the Surface Electronic Warfare Improvement Program (SEWIP) Block One, which provided much needed upgrades to surface electronic warfare systems. Following GDAIS, he moved to central Virginia in order to support the safety branch of the Naval Surface Warfare Center Dahlgren Division in their Electronic Warfare and Decoy projects. He currently supports safety engineering efforts for the United States Marine Corps System Commands Infantry Weapons and Optics organization. Paul resides with his family in Mineral, Virginia.

The WDC Chapter thanks Mr. Denk for his exceptional service in his two years as President. His professionalism & dedication to the System Safety community over the years is a source of pride for our society and the WDC Chapter is grateful to have him as a ongoing member.
Biography
WDC Chapter Past-President
EMIL PAUL DENK

paul.denk@aecom.com