The Washington DC Chapter
of the
International System
Safety Society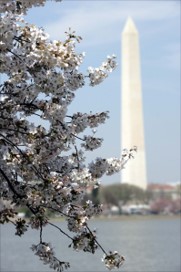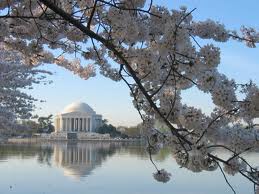 Mr. John W. Burchett is the President of the Washington DC (WDC) Chapter of the International System Safety Association. As President of the WDC Chapter, Mr. Burchett ensures the routine and daily business of the Chapter is executed and completed as required, conducts annual elections, signs all formal Chapter correspondence, reviews and forwards the Chapter annual reports, and conducts other business as required or decided by the Executive Committee. Ultimately, the President is responsible to the Chapter for the adequate management of all Chapter operations, properties, and monies. Mr. Burchett's two-year term as President started July 1, 2019 and ends June 30, 2021.

Mr. Burchett is currently the NAVSEASYSCOM Technical Warrant Holder for Cartridge Actuated Devices and Propellant Actuated Devices (CAD/PAD) and previously served as the Principal for Safety for CAD/PAD in the Systems Engineering Department at the Naval Surface Warfare Center Indian Head Explosive Ordnance Disposal Technology Division in Indian Head, Maryland. During his 34 plus years of service he has worked on energetic systems in a variety of aircraft and weapons systems across all US services, delivered several papers at national and international venues, and taught the NSWCIHEODTD Basic Ordnance Technology course.

Mr. Burchett's work experience began as a production engineer manufacturing propellants and moved to an ordnance devices test engineer and project manager for qualification of weapons system components. He served as the NAVAIRSYSCOM Assistant Deputy Program Manager for Systems and Engineering for CAD/PAD, the lead in updating the CAD/PAD Quality Management processes, and was a key contributor on the creation of the CAD/PAD Virtual Fleet Support project.

Mr. Burchett holds a BS in Mechanical Engineering from Virginia Polytechnic Institute and State University (VPI) and a MSc in Explosive Ordnance Engineering from Cranfield University. Off work activity has included teaching a summer rockets course for kids, teaching engineering at Germanna Community College, and involvement in professional society initiatives as a member of the American Institutes of Aeronautics and Astronautics, AIAA Energetic Components and Systems Technical Committee, and the International System Safety Society.

The WDC Chapter thanks Mr. Burchett for his exceptional service as the former WDC Chapter Vice-President and Membership Coordinator. His professionalism & dedication to the System Safety community over the years is a source of pride for our society and the WDC Chapter is grateful to have him as our new President.
Biography
WDC Chapter President
JOHN W. BURCHETT
burchettjw@yahoo.com